Toddler Games
Toddler games cover a wide spectrum from board games and classic party games to the modern online Internet and computer games. All designed to entertain toddlers and encourage them to learn, socialize, become computer literate and enjoy the buzz of competitive play.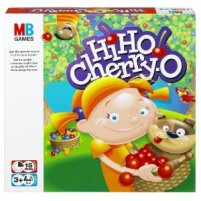 Toddler Board Games
Board games
encourage toddlers to learn the essential social skills of sharing and taking turns while exercising their thinking skills and introducing a competitive element.
The games are designed with simple rules and toddler size game pieces.
Toddler Party Games
Toddler party games are great for getting everyone revved up and involved.
The classic simple games such as pass the parcel, musical chairs and Simon says really get the party going. And the toddlers learn to socialize and compete!
Toddler Online Games
Online games for toddlers
, many of which are free, allow you and your toddler to spend a pleasant time playing matching games, learning numbers, shapes and letters, doing online coloring or following adventure stories.
At the same time your toddler gains experience with the computer, keyboard, mouse and the Internet.
Toddler Computer Games
Computer games for toddlers
also encourage learning in a fun and entertaining way. The games are designed to engage and challenge toddlers and hold their interest for lengthy periods of time.
Many are built around familiar themes and characters such as Bob the Builder, Dora the Explorer or Care Bears; which allows you to pick games with your toddler's favorite characters in them.


---
Games are an important component of a toddler's development. They teach respect for others, playing to the rules, taking turns and having competitive fun while exercising the brain. They also allow the whole family to play and have fun together.



Return from Toddler Games to Toddler Basics Home Page