Toddler Educational Toys
If the question is "What are toddler educational toys?", then what is the answer?
There doesn't seem to be an adequate definition anywhere.
My attempt at a definition would be that educational toys are toys that stimulate learning and development. But if you have a better one please send it to me via the contact page!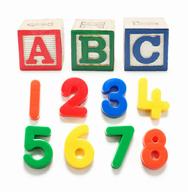 Educational Toys for Young Toddlers
For the younger toddlers, it would be toys that ignite their imagination and creativity, help them develop their manual dexterity and gross motor skills, and teach them about shapes and colors.
For manual dexterity, gross motor skills, shapes and colours, toys such as shape sorters, wooden puzzles, sorting and stacking toys, building blocks, bead mazes, riding toys, water and sand toys.
For imagination, farmyards and animals, fire stations and fire engines, gas station and garage sets, dolls and doll houses, toy kitchens and puppets.
For creativity, crayons and paper, clay, plasticine and dough, paints and brushes, scrapbooks and glue.
Educational Toys for Pre-Schoolers
For the pre-school toddler, it would be toys that teach numbers and maths, letters and reading, nature and science.
For maths and numbers, money toys, math games, math puzzles, math matching games and electronic cash register and ATM toys.
For language and letters, word and letter matching games, alphabet puzzles, alphabet blocks, and electronic play books and alphabet puzzles.
For science and nature, terrariums, world map puzzles, science kits, human anatomy models and puzzles, microscope sets, and solar system puzzles and models.
The overriding caveat for educational toys though is that they must be fun, exciting and safe. Ensure the toys are appropriate for the age and abilities of your toddler and they will provide physical and educational benefits as well as fun and enjoyment.



Return from Toddler Educational Toys to Toddler Toys

Return from Toddler Educational Toys to Toddler Basics Home Page